Welcome to Animal Dynamics!
An integrated multi-therapy service for the musculoskeletal wellbeing of your horses and dogs – for rehabilitation and performance.
We are a Worcestershire based practice who offer a combination of therapies so that every session is uniquely tailored to the specific needs of each animal.

Animals are individuals and just like with people some types of physical treatments suit some more than others. In simple terms – we strive to use the right technique at the right time to provide the most effective treatment possible to maintain or improve the movement and function of your animal – whether they are a sofa-dwelling pet or top class athlete. We take the pressure off you if you are wondering 'which therapy should I choose for my animal' as we use the most appropriate.
Have a look at the conditions page for some examples and how to see if your animal may benefit from a session! The treatment page explains what to expect from a session and please check out the testimonials from some happy clients who have kindly given up their time to write about their animals and how we have helped.
Click here for a guide to the various therapies offered by Animal Dynamics and how they can help
Click here to read what to expect from a treatment session
Click here for more information on what we could help, and how to tell if your animal could benefit
Animal Dynamics is run by Harriet Soper, an experienced animal specialist and one of the few people in the UK with University accredited post graduate qualifications in the treatment of animals by both McTimoney Manipulation and Veterinary Physiotherapy (alongside other skills). This means that you can be assured of the quality and depth of training, underpinning knowledge, anatomy and practical skills.
All animal therapy has to be authorised by or referred directly by your vet (this is the law) and we work closely with a number of Veterinary practices.
services…
Fully qualified and insured member of the McTimoney Animal Association & IRVAP – both are

registered with animal insurance companies

Covering Worcestershire and all surrounding counties

Available for clinics and demonstrations

Canine & Equine.. and the odd feline!
Ease of Movement…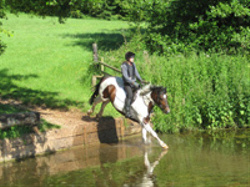 offering…
LASER

Long wave therapeutic ultrasound

A variety of manual therapy techniques

Rehabilitation, stretching & exercise programmes

Canine Hydrotherapy

Equissage – back pad & handheld unit