The tools in our toolbox & how they can help….
Here is some information on some of the various therapies that used by Animal Dynamics and how they could benefit your animal – if you would like any further explanations please do contact us! Your animal will be assessed thoroughly in order to use the therapy/therapies that would be most effective to help their problem(s) but with great care taken not to 'over treat'.
By having lots of effective 'tools in the toolbox' we can combine various techniques according to both the physical problem(s), how long it has been there, the character of the animal and where possible to address the cause not just the symptoms… From optimising wound healing to long term care for a geriatric pet…
A calm, measured, adaptable approach tries to ensure that your animal remains as relaxed as possible during the session to give the best conditions for the best treatment response.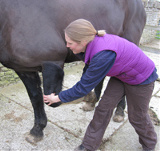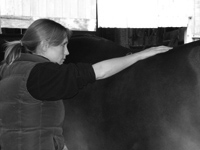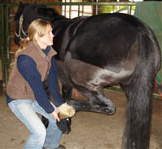 Animal Physiotherapy –
includes LASER & ultrasound, stretches, taping, post op rehab and much more…
McTimoney Manipulation for Animals
Other soft tissue techniques –
includes massage & myofascial release