Veterinary Physiotherapy (also known as Animal Physiotherapy)
Animal Physiotherapists specialise in the treatment and rehabilitation of muscular and skeletal conditions using methods with evidence behind their use.
We provide physiotherapy for animals who need specialist attention which can be after injury/surgery and for maintenance and support for example geriatric patients. Once your Vet has diagnosed the problem and has provided referral we can start treatment.
In the same way that Physiotherapy has proved successful for humans, Veterinary Physiotherapy has now become a more legislative and widely accepted form of treatment for animals. Some of the benefits include: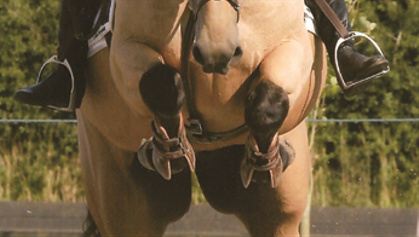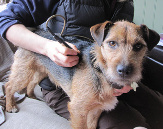 Help to relieve pain after surgery or medical problems

Prevent and manage physical problems, improve posture

Optimise wound, tendon and fracture healing
Improve muscle strength and joint flexibility, and body
flexibility

Maintain or improve joint range of movement

Aid recovery from neurological problems

Improve gait biomechanics and movement and balance
There are many different elements used in Physiotherapy animal treatments and huge scope for the type of conditions treated, in summary…
Electrotherapies –
Low level red light laser – encouraging research is being published about this; finding that it optimises collagen synthesis (needed for tissue repair), increases blood flow and reduces scar tissue. This is a great very versatile piece of kit and is also used for wound management and as a muscle relaxant, which is safe and non-invasive for the animal
Blue light laser – zaps bacteria to be effective on dirty wounds, or new wounds to help prevent infection. Visit the case studies section for some pics!
Therapeutic long wave ultrasound – to assist with collagen repair and alignment – conditions such as tendon healing, tenosynovitis for an improved quality of healing
Pulsed magnetic therapy – This can be used to significantly help with fracture repair even for ones which are not healing, increase blood flow and help settle nerve pain. Different frequencies give different effects on the body's cells and can penetrate much deeper than other electrotherapies. Administered by placing a pad sitting on the area it is non painful
Electro-stimulation (TENS, NMES machines) helps to build muscle bulk or inhibit pain
Manual 'hands on' techniques –
To reduce muscle tension, release spasm and assist joint range of movement e.g. massage and targeted specific stretches.
Exercise programmes –
Core stability training, rehab programmes to help movement, maintain or develop strength and help proprioception
Post operative rehabilitation – to maintain and then improve physical function & assist with the healing and recovery process
Canine hydrotherapy –

Assist with rehabilitation & movement re-education – physio in the pool is even more effective to add into your swimming & land based programme
Ice & heat –
Reduce inflammation post injury or operation, help arthritic joints
Kinetic taping –
Assist and target specific muscle groups to re-educate movement