What to Expect from a Session…

We generally come to you so your animal is in a relaxed and familiar environment. It is a whole body treatment so your animal will be assessed from top to toe…or hoof or paw…
There are exceptions to the following process for example wounds, fractures and post operative cases but usually you should expect the following…
Case History –
A thorough case history is taken and where possible the clinical history will have been obtained from your vet. We will talk about previous/current problems and what you want to achieve out of the session(s). This helps build a full picture of your animal and can highlight any saddle/collar/environmental factors.
This also ensures that the animal is appropriate for treatment – for example lame animals who have not been diagnosed by your vet will be sent back to your vet unless the cause has already been diagnosed and we have discussed your case.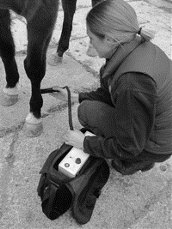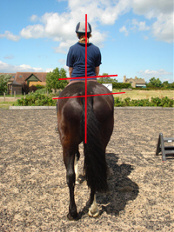 Assessment of conformation and movement –

The next step is a static assessment and gait evaluation to allow problem areas to be identified. The static assessment considers conformation, scars, lumps, bumps, range of motion of the joints, muscle development, asymmetry or weakness.
Then the dynamic assessment – observing your animal doing a walk and trot up in hand allows us to analyse movement patterns, compensations and soundness. For horses, they may also be observed on the lunge and sometimes ridden.
Physical assessment –
We palpate to assess the whole body – starting at the head, working along all the soft tissues, checking range of movement, palpate along the spine to the pelvis & finish with the feet. We will talk you clearly through what we have found, areas in need of treatment and the treatment plan.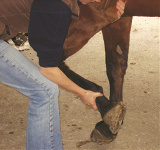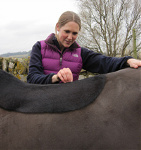 Treatment –
A combination of techniques an will be used appropriately and level of improvement documented.
No treatment session is the same, and at every session a full reassessment of movement and posture will be carried out.
Aftercare advice and home programmes –
Rehabilitation, stretching and flexibility exercises will be advised where appropriate to allow you to continue to rehabilitate your animal. These may be static exercises, groundwork or ridden (for horses).
The treatment is a process so for the next 24-72 hours the body will continue to change and settle in response. A specific aftercare programme will be given for the following few days in order to give the best opportunity for effectiveness to allow any McTimoney adjustments to settle – it is important that the aftercare advice is followed. Aftercare varies depending on the type of techniques used.
It helps to think of treatment as a 'catalyst to change' where the body's inherent ability to be well takes over after…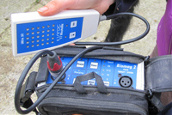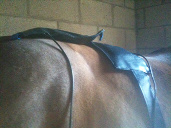 Further sessions –
The number of treatments necessary varies. This depends on the nature and onset of the problem…
Where appropriate & if there is no improvement after we would have expected or we suspect another underlying issue we will refer back to your vet for further investigation & diagnosis. We will also liaise with other paraprofessionals (such as hydrotherapist, farrier, other physiotherapist if they have sent for McTimoney treatment only, acupuncture vet) as well as your vet to ensure that everyone is up to date.
So you know what amount of time to leave – an in initial session usually takes between 1-1/2 hours with follow up sessions up to 1 hour.